Small Company, Big Impact
Since 2012, we have been committed to local production in our home state of sunny California. We love traveling to new places, but California will always be our home, our heartbeat.
We are proud to continue to partner with many of our original suppliers and factories.
Our sewing factories are all located within 100 miles of our office, so we visit them regularly and know the workers behind each and every stitch of our suits. 
We are a small brand doing things on a very grassroots model.
But this just means that we're able to foster deeper connections and build stronger relationships with all of our partners and collaborators while keeping money in our local economy. This model of connection and transparency is central to our ethos.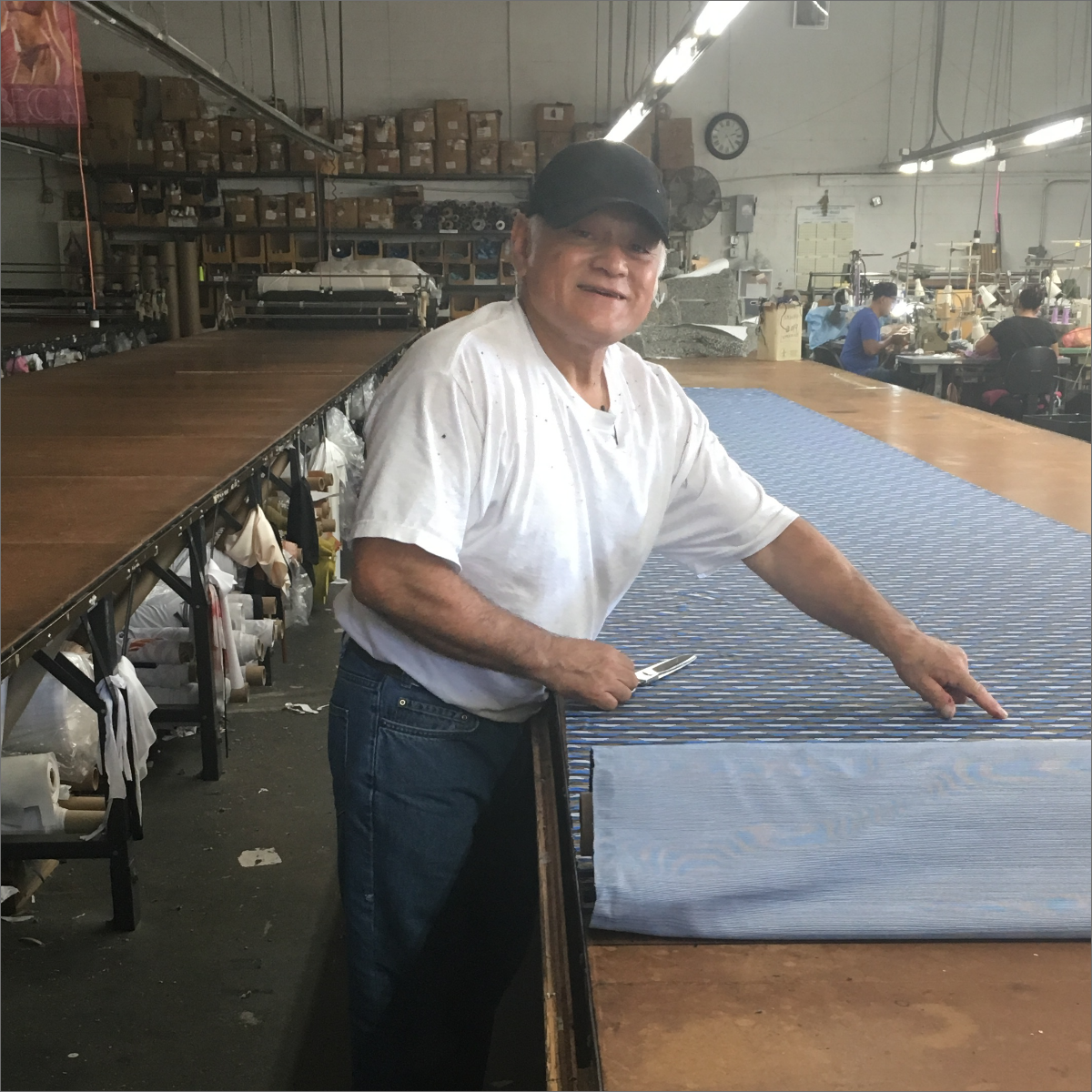 Proudly Made in California
We eschew the conventionally detached models of production for one that centers people and the planet, building relationships and community.