SEEA         BALI        2023
We continue our dance to Mother Nature's rhythm, honoring the balance and bounty brought by the seasons. Explore vivid florals, textured fabric in brilliant orange, grounding blues and greens, calling to mind the verdant vistas of the tropics.
Searing sunshine tempered by nourishing rains – it's all the balance of these tropical rhythms.
---
---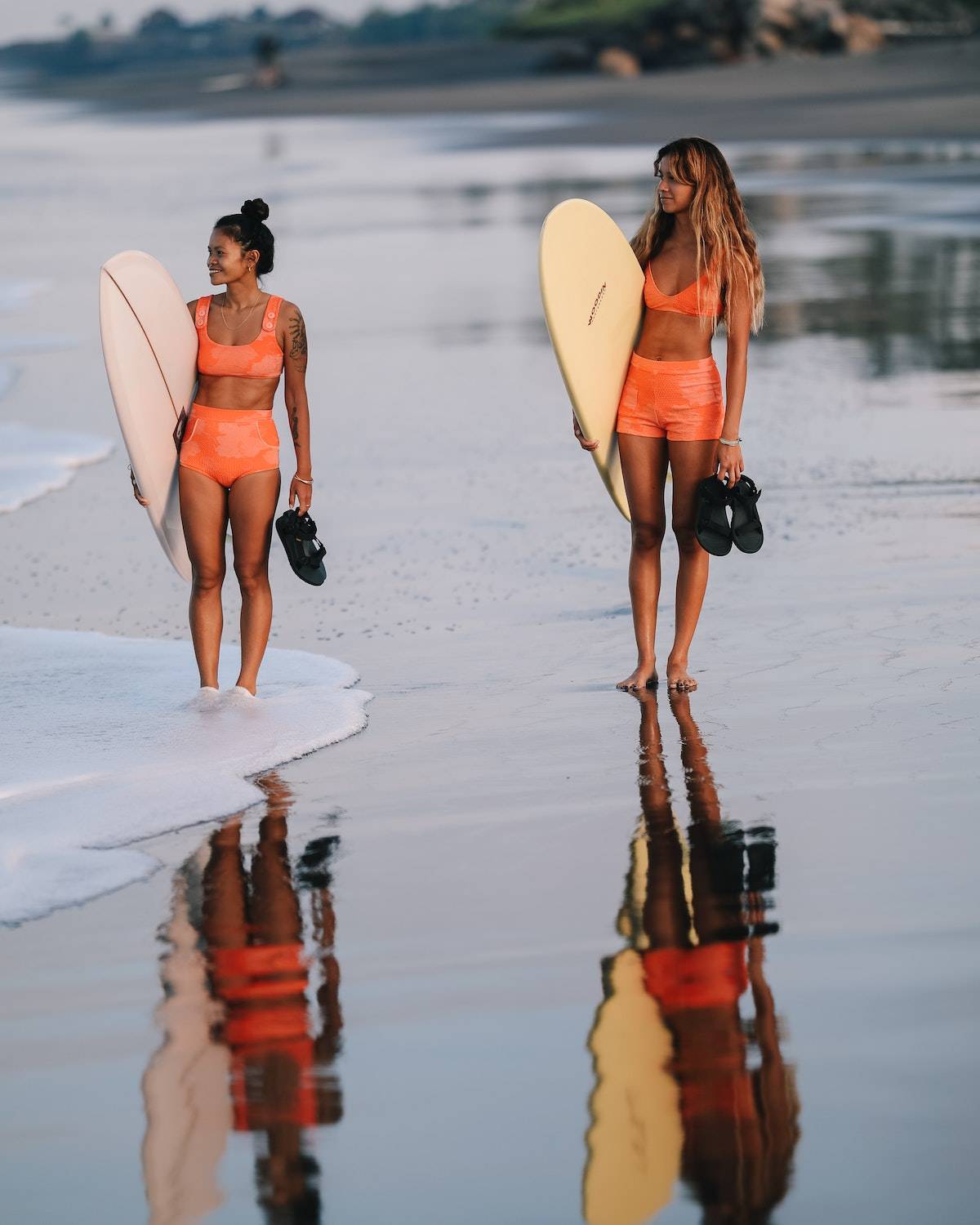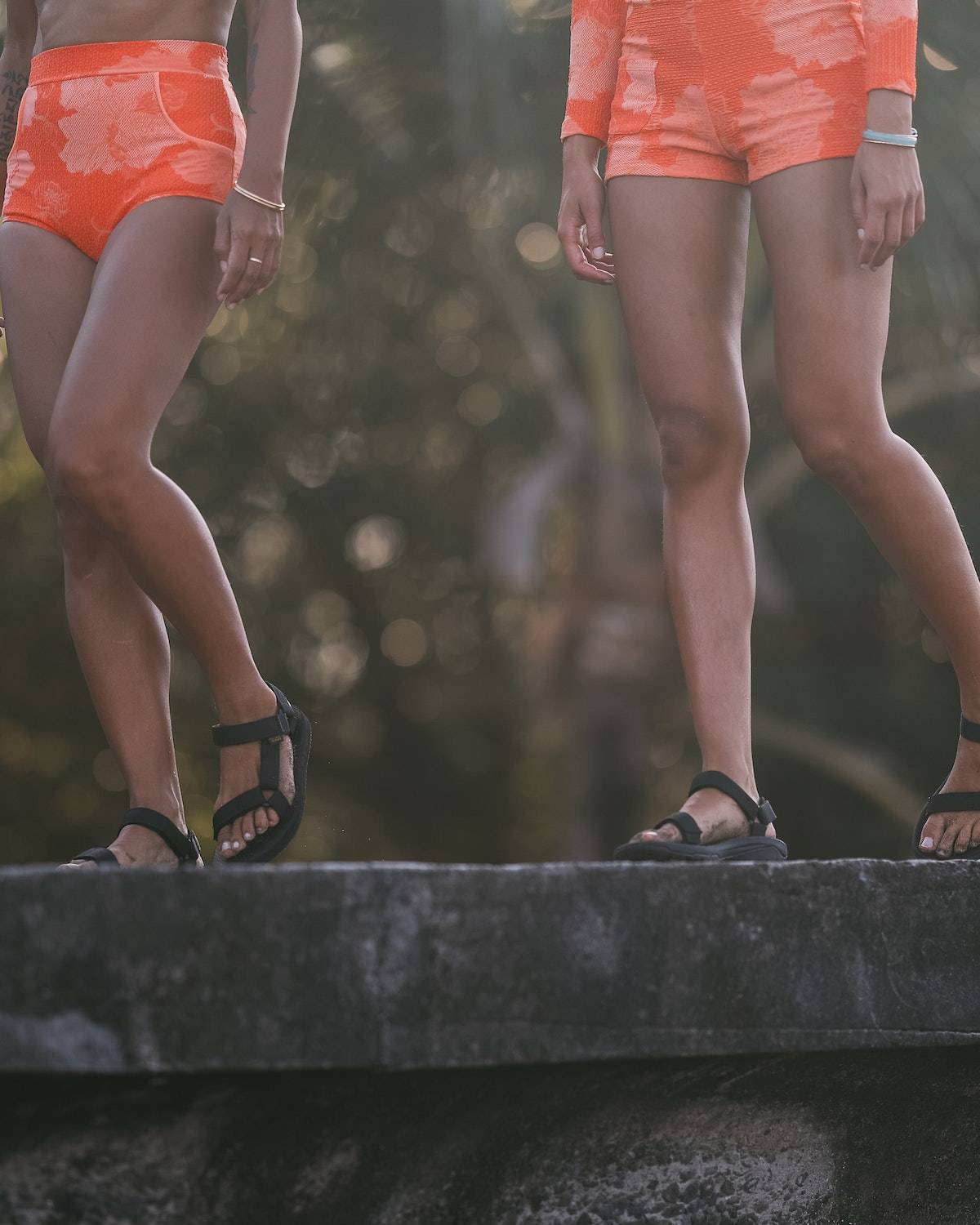 ---
With the subtle shift in winds and the omnipresent low hanging clouds, we could tell rainy season would be arriving early. Some days the sun shone brightly through and we took full advantage of clear skies – soaking in the sunshine while trading shimmering waves.
 
But other days saw constant rain pouring down in sheets- the Earth drinking in gulps as much as it could to nourish its soil. But we didn't let the rain or inconsistent surf stop us from enjoying all that Bali has to offer – what we lacked in great waves, we made up for in taking in the natural beauty and exploring the art, crafts, and culture that make this place so special.
One of the islands in the archipelago of Indonesia, Bali is a veritable treat for the senses:
 
The perfumed aroma of frangipani mingles with incense wafting in the breeze from temples and canang sari offerings. The ubiquitous sound of motorbikes whizzing by, the metallic, resonant sound of the gamelan in the distance. Stunning natural landscapes bursting with color, punctuated by lush rice fields, impressive temples and statues of the Gods . All enjoyed with some of the most delicious food you'll ever have, there is so much more to see and enjoy besides its legendary waves.
Crafted in simplicity and elegant feminine form.
INSPIRED BY THE ISLAND OF THE GODS
The collection awaits.
CREDITS:
Filmed and edited by Matt Powers
Executive Producer - Amanda Chinchelli
Executive Producer - Stephanie Villano
Music - Soft Sand by Monster Rally